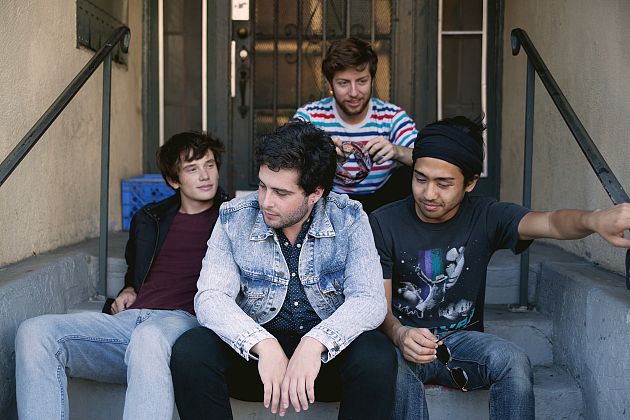 About
Fever Charm got their start in Oakland over 10 years ago. Yianni, Theo and Ari met in middle school when they discovered they all happened to share the same birthday. Fuelled by their undying love for the Red Hot Chili Peppers and the movie "School Of Rock" they began to write their own original music. Instead of doing their homework, they spent night after night playing, writing, and recording music in a dusty basement. What began as a casual jam session in Ari's basement developed into a decade long passion project.

In 2011 the band moved to Boston for college, where Yianni met JT in their very first class. It was not long until this friendship bloomed into the current lineup of Fever Charm. Together they lived in a putrid, rat infested basement unit in a downtown apartment complex infamously known as "THE DEN". Basking in the otherwise creative and youthful air of Boston, they collaborated with many great musicians, producers, and artists. During this time the band recorded song after song and played show after show, ventures that included their Sound of Summer EP, for which they traveled to Austin, TX as well as several west coast and east coast tours.

Following graduation, the band relocated to Los Angeles to fully pursue their careers in music. Immediately after moving, the band went straight to the studio, recording demos every night after their 9-to-5's. The resulting demos evolved into Retrograde, but the creating has never stopped. They continue to write endlessly and look forward to what the future has to offer.